Pointe-Saint-Charles Art School offers a variety of painting classes and workshops for students of all levels and walks of life.
Introduction to Painting
This is a class to introduce and explore various traditional and expressive techniques for oils or acrylics. Traditional methods will be introduced to enhance the development of each individual's visual language. Principles of composition, form, balance, and colour theory will be taught as a way to promote a personal artistic expression through technique.
Wednesdays, April 3 – May 22   6:30 – 9:30
8 weeks – $230 + tx
Instructor: Meaghan Bisset
Watercolour & Mixed-Media
Explore watercolour and collage techniques that stretch the imagination and encourage self-discovery. Learn the basic layering process using a variety of rice paper, natural, tinted and stained and adhering them to watercolour surfaces to provide a textured ground for painting. Create exciting surfaces, cut and tear shapes, use them as collage textures. Combine rice papers, watercolour, acrylic paint, inks, gouache and pastels to enhance your artwork. Everyone is welcome.
Mondays, March 25 – May 13  6:30 – 9:30 pm
8 weeks – $230 + tx (materials can be purchased from the teacher for $40)
Instructor: Louise Drouin
Painting Techniques

Register anytime
An in-depth study of light and shadow, using a restricted palette, is followed by exercises that develop skills in perceiving colours, colour-mixing and the representation of form and space. Oil, acrylic, or watercolour paints are acceptable mediums for this course. For all levels.
Thursdays, 9:30 am – 12:30 pm 
You can register for this ongoing 8-week class whenever you wish.
8 weeks – $230 + tx
Instructor: Eberhard Froehlich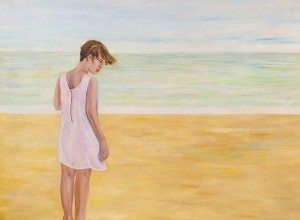 Studio Painting

Register anytime
This is an open class to work at your own pace with instruction and guidance on a project inspired by personal preference.  If you are working on something, bring it along, or start afresh at these sessions. Not particular to any style. Oil and acrylics. All welcome.
Tuesdays 1:00 – 4:00 pm
You can register for this ongoing 8 week class whenever you wish.
8 weeks – $230 + tx
Instructor: Barry MacPherson
Abstract Painting

Register anytime
An eight-week painting course on theory and method using oils, acrylics and other mediums. Beginner, Intermediate and advanced students  will engage in exploring composition, techniques and problem solving with an emphasis on pushing the boundaries of perception and the evolution of ideas through non-representational painting. For beginners, this class will introduce students to basic concepts of abstract painting and  to develop and build a repertoire of techniques and a visual style for artistic expression through abstraction.
Thursdays, 6:30pm – 9:30pm
You can register for this ongoing 8 week class whenever you wish.
8 weeks – $230 + tx
Instructor: Barry MacPherson
Techniques of the Old Masters
Some experience in oil painting and/or drawing desirable
Most old masters used a surprisingly simple technique; what we admire in museums is the apparent ease with which they were able to convert their observations into painting. In this class, we will practice observing and painting. Each week we will engage with a modest still life and learn how to observe effectively. Our goal is to keep the observation logical, and the technique simple. Paradoxically, this will help us understand the techniques of the old masters.
Please call for information
8 weeks – $230 + tx
Instructor: Eberhard Froehlich