The Pointe-Saint-Charles Art School offers a variety of drawing classes and workshops for students of all levels and walks of life.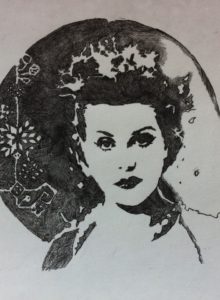 Beginner level Introduction to Drawing and Sketching Techniques
This drawing and sketching course is intended for participants who have previous or no introductory drawing skills that want to improve their sketching competence. It is a foundation course that will prepare students' to take more advanced courses in the future and help create further technique fluency.
Over the length of the course, the basics of line, tone and composition through various fun and interactive exercises will be covered.
Tuesdays, 6:00 – 8:00 pm
Date: October 2nd
4 weeks – Cost $76.80 + taxes
Instructor: Arianna Garcia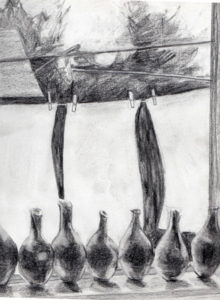 Drawing – Techniques and Expression
This course is for all levels from introductory to advanced. Drawing techniques will be taught through observational studies with an emphasis on materials, values and tones, and composition. Self-expression will be encouraged through enjoyable exercises designed to encourage the students to discover a personal style.
Wednesdays, 1 – 4 pm  – Starting September 26
Ongoing class, join whenever you want.
8 weeks – $230 + tx
Instructor: Catherine Wells
Realistic Drawing
This 8-week class focuses on the structural systems of drawing,
including line, perspective, value and shading, and light as a way of
revealing form. We will work from observation and from imagination.
Our subjects will be still life and human figures. This course is an
excellent preparation for those interested in developing skills in
painting. It is also recommended for those wishing to deepen their
knowledge in figure drawing.
Tuesdays, 18:30 – 21:30 pm
Date: Ongoing class, join whenever you want.
8 weeks – $230 + tax (plus model fees)
Instructor: Eberhard Froehlich